The national AAUW Legal Advocacy Fund (LAF) works to challenge sex discrimination in higher education and the workplace. Resources range from community outreach programs to backing of major cases.  AAUW Tarrant County donates to this fund annually.
Sex discrimination today takes a variety of forms: unfair pay, pregnancy discrimination, sexual harassment, sexual assault, and violations of Title IX of the Education Amendments of 1972 can affect both women and men. LAF addresses these barriers by informing people of their rights and using the legal system to seek justice and change.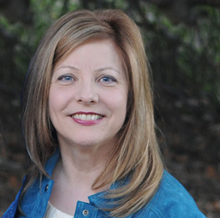 Nathalie Gosset, a senior director at Alfred E. Mann Institute at the University of Southern California alleges that she experienced sexual harassment by her supervisor and faced retaliation and termination from the job after she reported the behavior. She also lost full four-year scholarship awarded to her daughter by the university through its tuition exchange program.
Sexual harassment is a form of sex discrimination that violates the Federal law Title VII of the Civil Rights Act of 1964. The law prohibits employers from discriminating against employees on the basis of sex, race, color, national origin, and religion.
Read More : https://www.aauw.org/resource/gosset-v-lasch/