AAUW Community Action Projects address issues related to the needs of women and girls or that provide information to educate and benefit the public on those issues.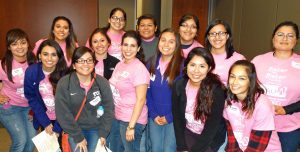 Sister to Sister Summit is one of AAUW Tarrant County Branch's signature events. This summit provides college mentors for adolescent girls for developing interpersonal skills and  setting educational goals.  Contact Marsha Abeson for more info. Saturday, October 19, 2019.

PARTNER PROJECTS
---
COMMUNITY COLLEGE SCHOLARSHIP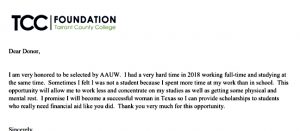 Tarrant County College Foundation. Provides scholarships for qualified TCC students in Education, Counseling and STEM fields.  How to Make an Online Donation to AAUW TCC Scholarships .  For more information on TCC Scholarships contact BJ Hoskins or Pat Auping.
---
COMMUNITY BENEFIT WALKS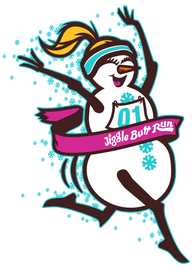 Jiggle Butt Walk/ Run – Saturday January 25, 2020. 9 a.m.  This year, new members and recent college graduates Sara Crowley, Chair of the "Active Outings" Interest Group, is inviting members to participate in Jiggle Butt Run, a women's only run that benefits Safe Haven of Tarrant County. Registration is $30 for team members who register by Jan 11th. https://jigglebuttrun.com/registration Victory Over Violence Walk – Saturday, April 18, 2020. Register online to join our "AAUW-Tarrant" team with Berry Bock as Team Captain.  Come for a fun walk along the Trinity River from the Duck Pond to help raise funds for the Women's Center to help survivors of sexual assault and abuse and other violent crimes heal emotionally and resume productive lives. JOIN OUR TEAM http://www.vovfw.org/register/ .

ADVOCACY MARCHES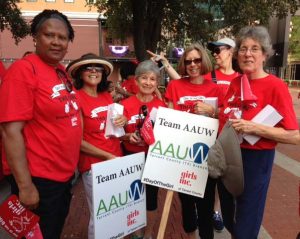 International Day of the Girl March on Main Street, Friday, October 11,2019. Register online  to join the "AAUW Team."  Come march on Main Street with us to celebrate the day and help support Girls Incorporated, a national nonprofit youth organization dedicated to inspiring all girls to be "strong, smart, and bold!  Contact  Tricia Deitz for more info. Register here by October 6:  https://girlsinctarrant.org/checkout/day-of-the-girl-registration/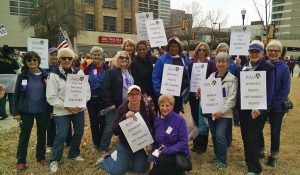 Fort Worth Women's March. AAUW Tarrant County participated in both the January 2017 & 2018 Fort Worth, TX Women's Marches. In 2017, around 8,000 people turned out to march in Fort Worth. In 2018, organizers estimated that around 5,000 people would attended the march for gender equality.
GIRL EMPOWERMENT



Girls Inc. of Tarrant County Breakfast.  To celebrate the organization's successes of the previous year and share what is planned for the coming year. Annual awards are given for partners and local women.

Girls Inc. of Tarrant County College Shower. Traditionally, showers are held for a major transition in life like getting married or having a baby. Girls Inc. of Tarrant County, levels the playing field for girls and allow them to arrive on campus ready to learn. Each girl prepares a wish list and sponsors purchase items for them and have the opportunity to meet them at the College Shower. Additionally, some deserving girls will be surprised with scholarship support.