Mom's Penalty, Dad's Bonus
Women around the country "celebrated" Equal Pay Day on April 12, but mothers (and most women of color) have to wait even longer for their paychecks to catch up. May 16 represents the symbolic day when the median pay of mothers who work full time, year-round, catches up to the pay that working fathers received the previous year. Mothers typically are paid only 73 cents for every dollar fathers are paid — mothers face a pay gap larger than the 21-cent gap between women and men overall.
AAUW TARRANT COUNTY

– PUBLIC POLICY COMMITTEE – Come and Join Us!
If you are interested in joining a conversation about the leading women's issues of the day, come join a group of like-minded members. The AAUW-TCB Public Policy Committee (PPC) will investigate current issues and conduct one project a year to promote public support on one of those issues. Change happens when individuals get involved and get connected. The Committee will be connected to the Collaborative Connection–an alliance of nonprofits who are planning to make a difference. The PPC organization meeting will be held later this month. Interested?  Come see what it's about.  Contact Dawn Ellison, dellison321@gmail.com ,  or Susan Brinkley, sujebrinkley@gmail.com , to get on the email list for notification about the meeting.
 EQUAL PAY DAY – TUESDAY, APRIL 12, 2016
Equal Pay Day is the symbolic day when women's earnings "catch up" t
o men's earnings from the previous year. It's also a powerful occasion to raise awareness about and organize action around the gender pay gap in your community.
In 2016, Equal Pay Day will be observed on April 12, and we need your help to organize AAUW Equal Pay Day activities in all 50 states!  Learn more here!
CALL TO ACTION:

The 6th Annual MLK Day of Service –

COMPLETED
Want to be a bridge builder and make a difference? Serving with others is the way to do it! January 18, 2016 at the 6th Annual Tarrant Churches Together MLK Day of Service. Over 30 service sites invite you to share your talents and skills. All ages, sizes, experience levels are welcome! More information and event registration is available at www.tarranttogether.org.
AAUW and the Collaboration Connection of 5 area organizations are joining in this project !(enter AAUW in the Church Name field)
Monday, January 18, 2016
     Starting at Baker Chapel A.M.E. Church, 1050 E. Humbolt in Fort Worth
Dr. Martin Luther King, Jr. said, "Everyone can be great, because everyone can serve." It doesn't matter how old you are, how much experience you've had, where you live, what size you are, EVERYONE CAN BE GREAT because EVERYONE CAN SERVE, so here's your chance to be great — and be a bridge builder by reaching out and reaching across to others in this community!
**************************************
Wome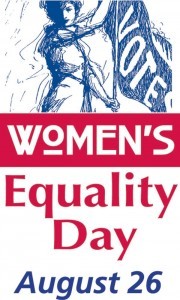 n's Equality Day was celebrated on August 26.  As you already know, it took 41 painful years to pass the 19th Amendment.   Our female predecessors' sacrifice is our incentive to continue our work to empower women.
If you would like ideas or support in hosting an activity in honor of Women's Equality Day, feel free to contact: Melodia Gutierrez, Field Representative, at  202.203.8353 or gutierrezm@aauw.org .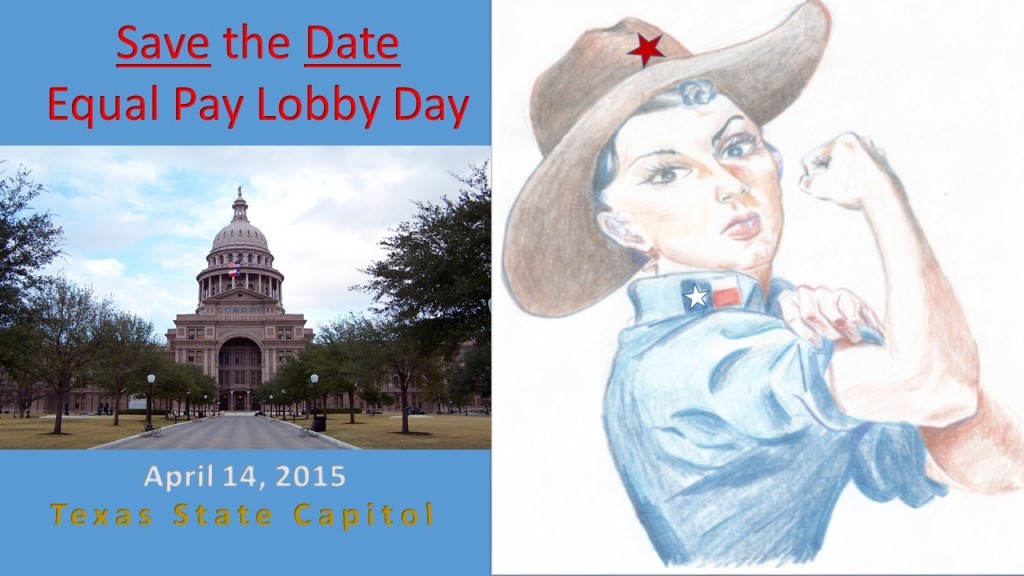 Earlier this year, Equal Pay Day was observed on April 24th — symbolizing how long it takes for women's earnings to catch up to men's from the previous year.
AAUW PUBLIC POLICY PROGRAM, 2013–2015
The American Association of University Women's Public Policy Program underscores AAUW's mission of advancing equity for women and girls through advocacy, education, philanthropy, and research and speaks to women's needs, aspirations, and concerns across the life span. The public policy program guides the work of the AAUW national staff and establishes the federal action priorities on which AAUW members across the nation will focus their advocacy efforts. States and branches should also use the public policy program to inform their advocacy efforts on state and local issues. The adoption of AAUW's biennial public policy program happens at each national convention and is the culmination of a process involving many AAUW members.
More information about AAUW's public policy program:
AAUW does not endorse any candidate running for public office, nor any political party. However, AAUW members frequently provide expert and interested party testimony at legislative committee hearings, school board meetings, and other forums at which the issues being discussed are related to AAUW's mission. AAUW members are also active in voter registration drives, voter education efforts, panels, committees, seminars, letter-writing campaigns, and virtually every other means by which citizens can participate in the democratic process.
******************************************************************

THE ERA OF WOMEN
The era of women is dawning. Ninety-four years ago, women gained the right to vote with the passage of the 19th Amendment to our U.S. Constitution. This right was granted after 70 years of advocacy by women like you and me: housewives, students, educators, leaders and supporters. Back then, we banded together for to ensure our daughters and sisters would have a political voice equal to men.
Now, we must work together again.
Despite our many advances over the years, women today stand at a crossroads. Constantly under attack, women's rights continue to erode. Worse, women are still not granted full equality under the law. The U.S. Constitution expressly protects women from gender discrimination when voting and that is where our protections end. The 14th Amendment, ratified in 1868, only applies protections to: race, religion and national origin. Supreme Court Justice Antonin Scalia is on record stating that in its current state the U.S. Constitution does not provide equal protection based on gender.
On August 26, in celebration of the 19th Amendment and the voting rights it bestowed to women, we ask you to join to continue the work of our foremothers and allies by working for the passage of the Equal Rights Amendment ("ERA"). Contact your U.S. Representative and Senator and ask them to support equality for women by endorsing the removal of the ERA deadline. Together, we can herald a new era of woman.