Literature Group. The Literature Group meets in member's homes on the second Monday of each month at 7:30 pm.  The evening begins with a book review, followed by discussion and then refreshments. The reviewer picks a favorite book to present, and it is not necessary for the members to have read the book.  All are invited to these evenings of stimulating book talk. Email leader Joyce Beck for more information and to RSVP for an evening meeting.
Next Meeting:
Members and Friends,
AAUW Lit Group will meet on Monday, October 8th at 7:30 at the home of Lynn Hayes.  Berry Bock will review My Stroke of Insight by Jill Bolte Taylor, the astonishing New York Times bestseller that chronicles how a brain scientist's own stroke led to enlightenment.  Here is an excerpt from the publisher's description, along with links to the websites of  PenguinRandomHouse and Amazon.
RSVP to let Lynn know you will be coming (lynn.hayes@dot.gov.). This should be an informative and inspiring review of a book by a neuroanatomist who is writing out of her own experience.  You are welcome whether you have read the book or any reviews or not.  You do not need to be a member of Lit Group or of AAUW to attend, so please do come even if you just want to listen to the review or visit–and bring friends.
Look forward to seeing you on Monday,
Joyce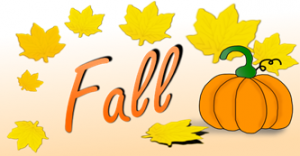 AAUW Literature Group Schedule:   2018—2019
Date                                                   Hostess                                             Reviewer
September 10                                 Kay Yount                                         Joan Rambin
October 8                                         Lynn Hayes                                       Berry Bock
November 12                                  Carolyn Lombard                            Judy Kingman
December 10                                   No meeting
January 14                                        Joyce Beck                                        Susan Davis
February 11                                     Carlotta Norman                            Eileen Frey
March 11                                          Cheri Poston                                    Joyce Beck
April 8                                                                                                            Carlotta Norman
May 13                                              Tina Caliga
Learn about AAUW Tarrant County Branch's other Interests Groups: