A little giving goes a long way when we all give at once.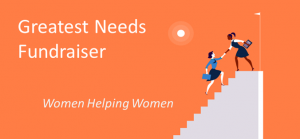 Thanks to your giving we've been supporting women's needs not only in our community but also Nationally.
AAUW Tarrant County Branch invites you
to the
Installation Ceremony and 50th Birthday Fete
Wednesday, May 19, 2021
6:00 pm Social Time
6:30-7:30 Installation and Program
via Zoom
https://us02web.zoom.us/j/84316273994
Passcode: 252337
One tap mobile
+13462487799,,84316273994#,,,,*252337# US (Houston)
Wear AAUW colors of blue and green
Please come to honor the new officers
and kickoff the 50th year celebrations!
))))))((((((((()))))))))((((((((()))))))))((((((((()))))))))((((((((()))))))))((((((((()))))))))((((((((()))))))))((((((((()))))))))
ECONOMIC SECURITY FOCUS
When women get equal pay — and equal opportunity — they, their families and all of society will thrive. To get there, we need to embrace diversity, equity and inclusion.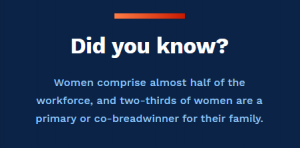 We've led the fight for fair pay and economic opportunity for women — and the battle continues:  men continue to dominate the top roles and highest-paying professions.  The median salary for women is just 82% of the median salary for men—a figure that has barely budged over the past generation.
Additional Resources:
AAUW National initiatives on Economic Security
Status of Women in Tarrant & Dallas Counties 2018 Data
INTEREST GROUPS continue to meet via Zoom, several at good times for WORKING WOMEN.

*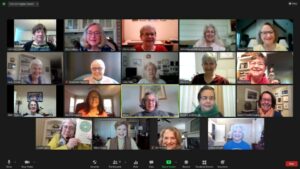 • Determine your personal value.
• Set your target salary and benefits.
• Create your strategy to make your pitch.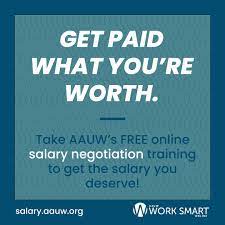 "EDUCATION REMAINS THE KEY TO BOTH ECONOMIC AND POLITICAL EMPOWERMENT."
—  Barbara Jordan, lawyer, educator and politician.
AAUW's Mission
To advance gender equity for women and girls through research, education, and advocacy.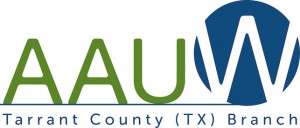 Please complete form on our Join Us page.
AAUW Tarrant County Branch advances equity for women and girls through:
Offering a place for Women to join in the work to Advance Equity for Women and Girls through:
American Association of University Women
1310 L St. NW, Suite 1000
Washington, D.C. 20005
800-326-2289 (10:00 am to 5:00 pm EST)
202-785-7700 (8:30 am to 5:00 pm EST)
email:  connect@aauw.org
website: https://www.aauw.org/