May 5th is Equal Pay Day
As we mark both Mom's Equal Pay Day and Mother's Day itself this week, we honor that all moms are essential. The COVID-19 crisis has exacerbated economic inequalities we've long known to be a harm to women, and the impact flows to their families.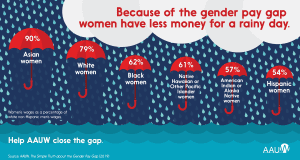 One in four women reported leaving the workforce for lack of child care during the pandemic, and 1.5 million mothers are reported to still be missing from the workforce.  While May 5th represents moms on average, the racial disparity present between working moms deserves notice. Compared to every dollar made by white, non-Hispanic fathers:
Latina mothers are paid $0.46.
Native American mothers are paid $0.50.
Black mothers are paid $0.52.
White, non-Hispanic mothers are paid $0.71.
Asian American and Pacific Islander mothers are paid $0.90.
A little giving goes a long way when we all give at once.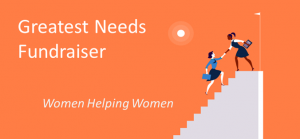 Thanks to your giving we've been supporting women's needs not only in our community but also Nationally.
April 21, 6:00 pm Social Time, Program at 6:30pm, "Building Ties With Our Environment" Dr, Greta Bowling, the Department Chair of Life Sciences at Tarrant County College Northwest. for our final installment of programs for the 2021-2022 year.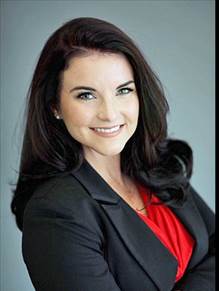 Dr. Bowling will discuss the Marine Creek Land Scholars programs with the assistance of some participating students. This multidisciplinary program is a joint venture between TCC-NW and Marine Creek Collegiate High School, which began in 2017.  Students in this program work with TCC professors and MCCHS teachers to learn environmental awareness and conservation skills. Please join us to hear how the program has impacted their education, and to learn about the natural world around us. 
ECONOMIC SECURITY FOCUS
When women get equal pay — and equal opportunity — they, their families and all of society will thrive. To get there, we need to embrace diversity, equity and inclusion.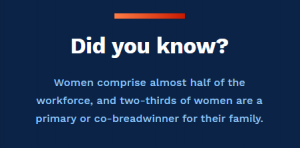 We've led the fight for fair pay and economic opportunity for women — and the battle continues:  men continue to dominate the top roles and highest-paying professions.  The median salary for women is just 82% of the median salary for men—a figure that has barely budged over the past generation.
Additional Resources:
AAUW National initiatives on Economic Security
Status of Women in Tarrant & Dallas Counties 2018 Data
INTEREST GROUPS continue to meet via Zoom, several at good times for WORKING WOMEN.

*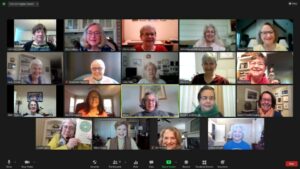 • Determine your personal value.
• Set your target salary and benefits.
• Create your strategy to make your pitch.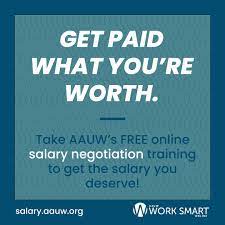 "EDUCATION REMAINS THE KEY TO BOTH ECONOMIC AND POLITICAL EMPOWERMENT."
—  Barbara Jordan, lawyer, educator and politician.
AAUW's Mission
To advance gender equity for women and girls through research, education, and advocacy.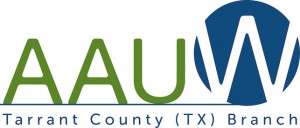 Please complete form on our Join Us page.
AAUW Tarrant County Branch advances equity for women and girls through:
Offering a place for Women to join in the work to Advance Equity for Women and Girls through:
American Association of University Women
1310 L St. NW, Suite 1000
Washington, D.C. 20005
800-326-2289 (10:00 am to 5:00 pm EST)
202-785-7700 (8:30 am to 5:00 pm EST)
email:  connect@aauw.org
website: https://www.aauw.org/