A little giving goes a long way when we all give at once.


Greatest Needs Fundraiser: Women Helping Women
Our goal is $3000 and we have received $800 pledged in matching funds. Please donate to ensure that these funds are matched!  Thank you!
Donate now using this PayPal Link.    Thank you!!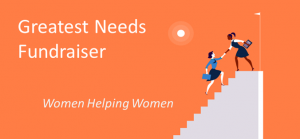 Thanks to your past giving we've been supporting women's needs not only in our community but also Nationally.
Look for more information to come and please plan to help us reach our goal of $3,000 this Spring.  Select for more information.
April 21, 6:00 pm Social Time, Program at 6:30pm, "Building Ties With Our Environment" Dr, Greta Bowling, the Department Chair of Life Sciences at Tarrant County College Northwest. for our final installment of programs for the 2021-2022 year.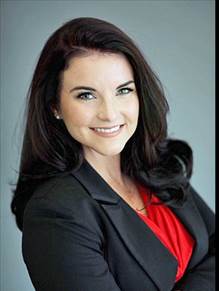 Dr. Bowling will discuss the Marine Creek Land Scholars programs with the assistance of some participating students. This multidisciplinary program is a joint venture between TCC-NW and Marine Creek Collegiate High School, which began in 2017.  Students in this program work with TCC professors and MCCHS teachers to learn environmental awareness and conservation skills. Please join us to hear how the program has impacted their education, and to learn about the natural world around us. 


Welcome / Zoom login from 6:00 to 6:30
All evening meetings begin at 6:30 p.m. via Zoom until in person meetings can resume.  You are welcome to join in the hospitality pre-meeting gathering starting at 6pm.  Tips for Productive Zoom Meetings
ECONOMIC SECURITY FOCUS
When women get equal pay — and equal opportunity — they, their families and all of society will thrive. To get there, we need to embrace diversity, equity and inclusion.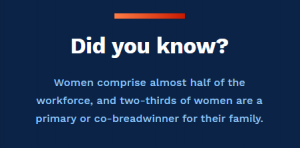 We've led the fight for fair pay and economic opportunity for women — and the battle continues:  men continue to dominate the top roles and highest-paying professions.  The median salary for women is just 82% of the median salary for men—a figure that has barely budged over the past generation.
Additional Resources:
AAUW National initiatives on Economic Security
Status of Women in Tarrant & Dallas Counties 2018 Data
INTEREST GROUPS continue to meet via Zoom this year, several at good times for WORKING WOMEN.

*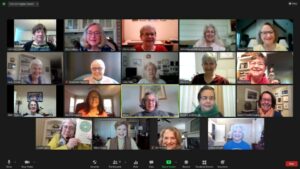 "EDUCATION REMAINS THE KEY TO BOTH ECONOMIC AND POLITICAL EMPOWERMENT."                         —  Barbara Jordan, lawyer, educator and politician.
AAUW's Mission
To advance gender equity for women and girls through research, education, and advocacy.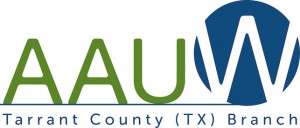 Please complete form on our Join Us page.
AAUW Tarrant County Branch advances equity for women and girls through:
Offering a place for Women to join in the work to Advance Equity for Women and Girls through:
Interested in learning more about membership?
AAUW Giving Thanks Recipes 2020 
AAUW Branch Membership Orientation Jan 2021
American Association of University Women
1310 L St. NW, Suite 1000
Washington, D.C. 20005
800-326-2289 (10:00 am to 5:00 pm EST)
202-785-7700 (8:30 am to 5:00 pm EST)
email:  connect@aauw.org
website: https://www.aauw.org/