Join our Active Outings group for fun indoor and outdoor adventures. Contact co-chairs Sara Crowley and Lydia Britton. We will consider different activities as time goes on.
2018
TBA – Eagle Mountain Hiking – canceled due to severe weather
2019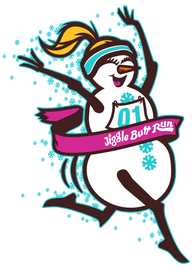 Saturday. Jan 26 – Jiggle Butt Run – Arlington TX. This  women's only 5K walk/ run event benefits SafeHaven of Tarrant County, a Womens Shelter. A team of 5 or more people can enter for $25. Join us for a great time and help empower other women and promote fitness while getting an awesome start toward a healthy new year!
Possible Activities:
Oct 20 – Viking Dash Trail Run
Nov 3 – Red, White and Blue 5k Weatherford TX
Nov (day TBA) Self Defense class
Dec 1st – CANCELED. Super Heroes 5K – Fort Worth TX. Women and children fleeing domestic violence need a hero, and Super Heroes 5K is a great way to show your support for domestic violence survivors in your community. This event benefits SafeHaven of Tarrant County, a Women;s Shelter and advocate against domestic violence.
Dec 8th Holy Family Santa Paws 5k – Irving TX
Dec 8th – Fun Yoga
Feb 9th – Chocolate Run Dallas TX
March 30 – Trinity Walk
April 13 – Nature Center hiking with Tour guide
March 23 – DFW Wicked Wine Run
April 13 – Bully Brigade 5k and walk
April 27 – Coleson Frog Walk 5
Learn about AAUW Tarrant County Branch's other interests groups: