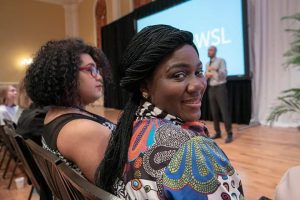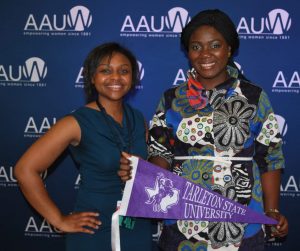 AAUW's NCCWSL is the premier leadership event for college women in the United States and globally.
NCCWSL was born in 1983, when representatives from national gender equity organizations saw the need for a leadership space dedicated to empowering collegiate women. Since then AAUW has taken the helm of the conference and NCCWSL has transformed into an essential experience for any woman serious about creating meaningful impact on her campus, mobilizing her community, and preparing for personal and professional success after graduation.
In 2018 AAUW Tarrant County Branch assisted one student with transportation costs to NCCWSL.
AAUW National Conference for College Women Student Leaders (NCCWSL)
Dates: Last weekend of May – early June.
Location: University of Maryland, College Park
Visit https://www.nccwsl.org to learn more.